Final exams return for East students this year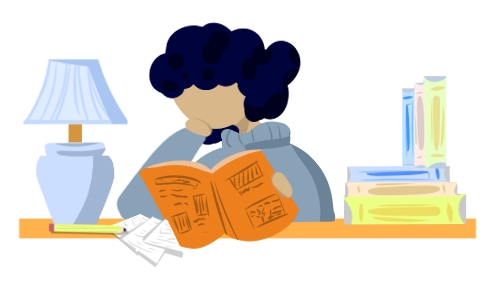 With the absence of semester finals last year due to COVID-19, many East students were relieved. For some, finals are a cause of additional stress and academic burden. For others, finals act as a vital opportunity to raise their grades. This year, finals have made a return to East and North high schools.
This year's final exams are set to take place the week before winter break, from Wednesday, December 15 to Friday, December 17. On the exam testing dates, school will start at the normal time of 7:20 AM. However, the school day will conclude early, with a release time of 12:50 PM. 
According to East Principal Jim Richter, "[D303's] plan this year was to revert to pre-pandemic practice with the idea that we would examine these practices to determine if any changes would be made moving forward." Richter says "final exams are an example of one of these practices."
The decision to have final exams rests with D303's Department of Learning and Teaching, which makes decisions in line with the expectations of district superintendent Dr. Jason Pearson and the expectations of the Board of Education, according to Richter. 
Regarding the removal of final exams last year, East senior Jiya Patel says it "was actually very nice, because I feel like it wasn't just another thing to stress for at the end of the semester. Instead, we got to spend more time on the units individually and were able to learn more as a student." 
For Patel, like many other seniors, her last time taking both semester final exams was freshman year. "It wasn't too bad," said Patel, "but it was very stressful."
"I don't think [finals] really help academically. I think it's just a way for teachers to see if we did learn anything. But I don't think as a student, we learn anything from them. We memorize information one last time and usually forget it after finals," said Patel.
Senior Bella Parisi also spoke about her experience taking finals her freshman year.
"Freshman year finals were a bit stressful due to lack of knowing what they would be like. After taking them for the first time, I realized they aren't as bad as they seem."
"Personally, finals do not cause me additional academic stress," says Parisi. "This is because our teachers provide us with materials to do the best that we can on them such as reviews and study guides."
"I believe finals are helpful towards our grades, " Parisi says. "It gives you the opportunity to raise your grade, and many need this."
When asked if she would like to see changes made to the finals process in the future, Parisi said: "Personally, I believe the only change that should be made [to finals] is a requirement for teachers to give [students] study guides sooner. This will allow for students to have more time to prepare for the finals. This will also help relieve many students from extra stress," Parisi added.
Patel said she would like to see more drastic changes made to the final exam process. "I think in the future, if anything, we should have to do projects more than actual exams," she said. 
"For one of my classes last year we had to do a final project," said Patel. "It was a final in a way, but it also allowed us to spend time on it and actually learn a lot, compared to what I would learn for the final."
Richter says he would ultimately like to see a group of "stakeholders," including students, teachers, and members of the school and district administration come together to examine the topic of finals in the future.
"I think it would be great to articulate our collective beliefs and values around the educational experience for students and then determine the degree to which final exams fit into those beliefs and values, and make an informed decision that serves our students in the best way possible," said Richter.
"I am excited at the prospect of participating in such collaboration and improving the experience for our students," he added.
"I think an opportunity to demonstrate the most important skills and concepts (large, unifying skills, concepts, and ideas) learned throughout the semester would be a beneficial opportunity for students to not only demonstrate what they have learned, but also enable them to make connections between those ideas in a deeper, more meaningful way."
Richter noted that this would "maintain the rigorous expectations we have for our students in D303."
Richter believes this opportunity could be offered to students using a variety of methods, possibly including written tests, portfolios, student interviews, culminating projects, reflections, demonstrations, and presentations.