Putin in the headlines as Russian troops remain at Ukraine's border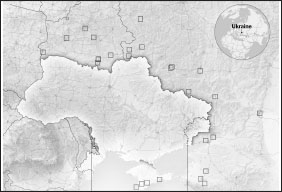 The relationship between Russia and Ukraine is long and complex. Ukraine is a former Soviet nation and has historical and cultural connections to Russia. The Russian-Ukrainian conflict began around 2013 when protests erupted in Kiev, the capital of Ukraine. These protests were due to economic decisions that had been made, and eventually ended with the president of Ukraine at the time, Viktor Yanukovych, fleeing the country. Yanukovych had been pro-Russian as were many Ukrainian citizens.
The crisis accelerated in the spring of 2014 as pro-Russian Ukrainians made claims of independence. The upheaval allowed Russia to annex Crimea, a region to the south of Ukraine, after the Crimean people voted to join the Russian Federation. More separatists declared independence from Ukraine after violent, Russian-backed conflict.
These separatists were successful in claiming significant portions of eastern Ukraine. The conflict in Ukraine has been at a stalemate for many years with occasional skirmishes.
The Russian-Ukrainian conflict put the United States, and the EU, at odds with Russia. Tensions between the groups have steadily increased, but neither the United States nor the EU had officially entered the conflict until 2021. The reason that the United States and the EU are even involving themselves with the conflict is due to their participation in NATO.
NATO stands for North Atlantic Treaty Organization. It is a political and military treaty which means that in terms of the treaty, an attack against one member nation is considered an attack against all. Originally formed in 1949, NATO was designed to counter potential Russian expansion post World War II.
Russia had its own alliances through the Warsaw Pact, but once the Soviet Union fell, many of these members joined NATO as well. The original alliance consisted of 12 countries, but now has 30 members.
NATO also has partner countries, which are countries attached to NATO, but are not official members. There is an understanding that partner countries may become NATO members at some point. Ukraine's status as a partner country is the most commonly cited reason for Russian-Ukrainian conflict. On the NATO website, NATO has released a response to the Russia-Ukraine Conflict.
"From the very beginning of the Russia-Ukraine conflict in 2014, NATO has adopted a firm position in full support of Ukraine's sovereignty and territorial integrity within its internationally recognised borders. The Allies strongly condemn and will not recognize Russia's illegal and illegitimate annexation of Crimea, and denounce its temporary occupation," states NATO.
Russia views Ukraine's potential membership of NATO as a security concern. According to the BBC, a British publicly funded newspaper, "President Putin claims Western powers are using the alliance to surround Russia, and he wants NATO to cease its military activities in eastern Europe."
President Putin released a lengthy article on the official Kremlin website detailing the history, cultural connections, and modern relationship of Russia and Ukraine on July 12, 2021.
"We respect the Ukrainian language and traditions. We respect Ukrainians' desire to see their country free, safe and prosperous," writes Putin.
The article ends with another statement by President Putin: "I am confident that true sovereignty of Ukraine is possible only in partnership with Russia. Our kinship has been transmitted from generation to generation. It is in the hearts and the memory of people living in modern Russia and Ukraine, in the blood ties that unite millions of our families. Together we have always been and will be many times stronger and more successful. For we are one people."
Despite this claim to unity, NATO has concern regarding Russia's intentions, concern great enough for Russia to begin mustering its military. However, Vladimir Putin's plans for Ukraine are largely unknown. As of now, roughly 100,000 Russian troops and military supplies are gathered at the Ukrainian border. The Russian military has been observed completing drills both on land, and at sea. The more recent arrival of medical supplies may indicate that Russia is preparing for invasion.
Ukrainian forces have prepared for combat with Russia. However, the civilian population of Ukraine has mixed views on what comes next. In an interview with BBC, one eastern Ukrainian social worker said, "I don't believe Russia will come. I believe my eyes and my ears. It's actually quieter here now than last month."
Not everyone shares this woman's views. The residents of Kyiv have been preparing for conflict by stocking up on supplies and practicing for air raids among other threats. While these preparations are being made in Ukraine, discussions between the U.S., Russia, and other involved parties take place at the United Nations Security Council meeting held on Jan. 31, 2022.
The delegation of the Russian Federation opens the talks by addressing the United States' claim that "the deployment of Russian troops within Russian territory poses a threat to international peace and security."
According to the delegation, "This is an attempt to mislead the international community on the situation in the region."
Following the meeting, the White House released President Biden's statement about the "full nature of Russia's threat to Ukraine's sovereignty and territorial integrity."
The Global Conflict Tracker run by the Council on Foreign Relations says that the Russia-Ukraine conflict has a "significant" impact on U.S. interests. The conflict has already been deteriorating Russian-U.S. relations further as Biden promises American involvement should Russia choose to move against Ukraine. He has already placed 8,500 American troops on high alert.
"If Russia is sincere about addressing our respective security concerns through dialogue, the United States and our Allies and partners will continue to engage in good faith. If instead Russia chooses to walk away from diplomacy and attack Ukraine, Russia will bear the responsibility, and it will face swift and severe consequences."
President Putin has said that the United States is ignoring the security concerns presented to Russia by NATO but that Moscow is still open to discussion.
The press briefing on Feb. 1, 2022 involved a response to this statement. "The door to diplomacy remains open. We don't know what decision President Putin will make. While we've seen the buildup of troops on the border, Secretary — our Secretary of State, Tony Blinken, just spoke this morning with Foreign Minister Lavrov, and he reiterated our commitments and openness to a diplomatic path forward," stated Press Secretary Jen Psaki.
Biden released a statement on February 7 vowing to stop a natural gas pipeline should Russia invade.
Russia has repeatedly stated that there are no plans to invade Ukraine, and with the addition of their claims that the United States is the aggressor, the confusing saga is becoming ever more convoluted.
The United States is not the only ally involved. European leaders have also been supplying aid and arriving for diplomatic discussions. President Putin arrived in Beijing as a guest for the Olympics. While there, China and Russia have released a joint statement in opposition to NATO expansion. This new alliance is not unpredictable as China has similar views regarding the status of Taiwan and Russia has of Ukraine.
Opinions on what will happen next vary, but many experts seem to suggest that diplomacy and deals are still the optimal outcome.
Leave a Comment
About the Contributor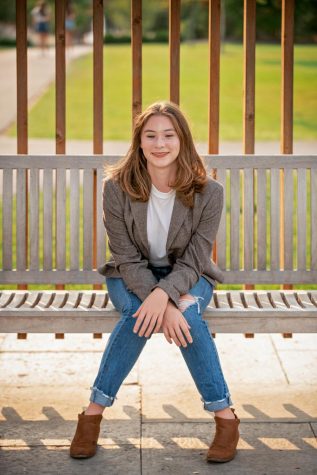 Allison Ollie, Staff Writer
Allison Ollie is a senior at East and a staff writer during her first year on the X-Ray team. She has an interest in politics, international news, and...