Fall Activities: Good for the Mind and Body
The feeling of the crisp cool air surrounding you amongst the vibrant orange and red leaves. The comforting smell of the cinnamon and nutmeg in your first pumpkin spiced beverage of the year. The taste of warm apple cider donuts after picking red juicy apples and finding your way out of a corn maze double your height.
The beginning of fall not only marks a shift in weather, but it's the beginning of some of the year's most cherished memories and delicious foods. Fall fades quickly, so make sure you make the most of the season with arguably some of the best activities!
Warm Up With A Little Baking
With fall comes an abundance of pastries and baked goods you can create, from pumpkin bread and apple pie to classic caramel apples. Not only is baking a great way to pass the time on a rainy day, but it also allows you to take a step away from the stressors of life and absorb themselves in the aromas of spices. 
Ava Abbott, a junior at East elaborated on this, explaining "Baking helps my mental health by helping relieve any stress or anxiety. It takes my mind off of anything that is troubling me and it just helps me relax and focus. Baking also makes me feel happier!"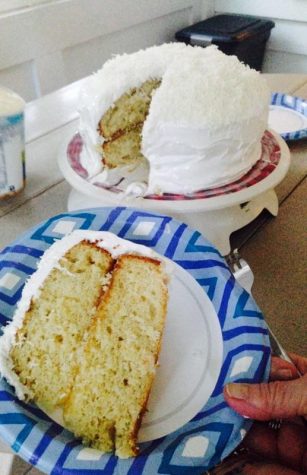 Despite what you many think, anyone is able to bake, regardless of skill level. Ready to make Betty Crocker boxes are perfect for new chefs, and experienced bakers can challenge themselves with their favorite pies from scratch.
Get In Some Healthy Hiking
For some, fall weather is the ideal, consisting of colorful leaves and cool temperatures. However, this doesn't last long. So while it's here, enjoy going hiking with friends and family underneath a colorful canopy of leaves. Matthiessen State Park and Starved Rock are two well known hiking destinations located next to each other in Oglesby, Illinois, about an hour and a half drive from St. Charles. 
Hiking allows you to catch up with friends and family, while also improving your mental health. During this pandemic it can be difficult to get out of the house, which makes many people feel unmotivated during these unprecedented times. Hiking is a way to reset yourself for the week to come and lower your stress levels with some extra serotonin. 
Junior Allison Edgar is an East student who is a fan of hiking. "Exercising and being outside helps me relax and puts me in a better mood overall. Breathing in the fresh air helps to relieve my stress and clear my head," she said.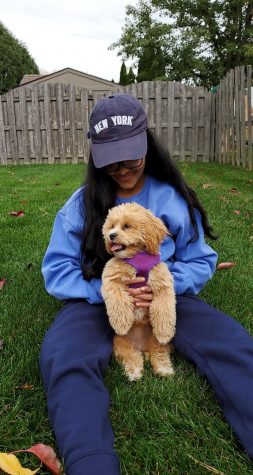 Hug a Puppy
Along with this, freshman Sonali Shah explained how "I can always count on being outside to boost my mood. I get to enjoy the fresh air and not have to worry about school and grades. It's especially fun in the company of a puppy!" 
People tend to prioritize physical health over mental health, but according to the Centers for Disease Control (CDC)"Mental illness, especially depression, increases the risk for many types of physical health problems, particularly long lasting conditions…" Neglecting to take care of yourself and address how your feeling not only harms your mental health, but it poses a threat to your physical health as well. 
Go Apple Picking
Apple picking is another fall favorite, cherished and looked forward to by many. Along with fresh apples, you can take home apple cider donuts and many other seasonal apple products to cherish for the rest of the season. Kuipers Family Farm is a well-known apple orchard that also offers pumpkin picking, and other attractions as well, located about 30 minutes from St. Charles. Get lost in the twists and turns of a five-acre corn maze, or check out their indoor farmstand. Just make sure to bring a mask! Not only does apple picking allow you to make unforgettable memories and take home delicious food, but you are also saving the Earth and local farms. Directly picking apples prevents the large carbon footprints that result from truck hauls to supermarkets, and you are helping local farms that are susceptible to losing business.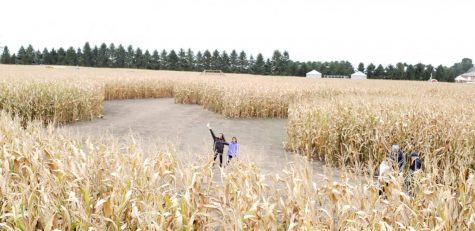 Visit a Local Pumpkin Patch
Along with apple picking, going to pumpkin patches help our local small farmers and businesses. The activities involving pumpkins are endless: get together with some friends to carve pumpkins, roast pumpkin seeds, or even make pumpkin baked goods. If you're someone that isn't fond of the mess that results from carving, you can also paint your pumpkin, or decorate it however you like. Head to a pumpkin patch and look for the perfect pumpkin, or conveniently pick one up from your local supermarket.