Entertainment Streaming Options Can Go Beyond Netflix
With theaters still limited, it is a good idea to look for new streaming options for at home viewing.
We all know the feeling of endlessly scrolling through Netflix looking for a movie to watch, hoping that something will catch our eye, and ending disappointed or empty-handed. Netflix is not the only place for watching movies, however. 
If you have an Amazon Prime subscription for the free two-day shipping, you also have Amazon Prime Video, which has an enormous amount of movies and TV shows at no extra cost, including well-known and obscure titles that are not available on other streaming services. It also includes a pay-per-view system for new release films and TV shows, and other titles that are not available for free. Nearly every movie and TV show is available for rent or buy. 
For paid subscription services, HBO Max, which launched this May, is about as good as they come, and at only a dollar more per month than Netflix, offers a superior catalog of new and old movies and TV shows. The service is a revamp of HBO Now, which was focused on mainly HBO exclusive content. HBO Max has more HBO shows and specials than ever, with an ever growing catalog of originals, but now also includes shows from Cartoon Network and Crunchyroll, but series are not the only draw to the platform. HBO Max has new release films like Joker and It: Chapter 2, as well as all the Studio Ghibli films, and an impressive array of classics and art-house films. Also worth noting: Warner Brothers recently announced that they will be releasing new films, including Wonder Woman 1984 (available later this month) and Dune, on HBO Max, alongside their theatrical release. 
The best service for art-house films, Hollywood classics, and foreign cinema, is the Criterion Channel, far beating out the competition. If you are looking for a free option that shows similar content, Kanopy is a great service. It requires a library card, but provides hundreds of foreign films, indie movies, and documentaries. Kanopy allows members to watch ten movies a month, without ads, and is well worth checking out. 
Kanopy is not the only streaming service available for free. NBC's new program, Peacock, which launched this July, has an impressive catalog, including The Dark Knight, 30 Rock, and no less than ten James Bond films. Peacock is free with ads, but there is also an option for a premium subscription, which adds Hitchcock favorites Rear Window, Vertigo, and Psycho, among others. Horror fans should give a look to Tubi, also free with ads, which offers horror classics such as Rosemary's Baby and The Texas Chainsaw Massacre, as well as some contemporary gems like 28 Weeks Later and Train to Busan. They have plenty of movies in other genres, too, but horror is where Tubi really stands out.
For those missing the experience of seeing a new movie in theaters, there are various "virtual cinema" opportunities, for seeing new films, or new restorations of old films. The Music Box theater in Chicago is one of the venues offering this service, where, for a limited time, movies are available to rent and watch from home. During quarantine, I have used the virtual cinema through the Music Box to see Kelly Reichardt's new movie First Cow, and to see the new 4K restoration of Claire Denis' 1999 film Beau Travail. There are plenty of options available, and it helps out the independent theaters that host them. 
As everyone continues to be watching movies at home, Netflix is not the only option. Amazon Prime Video and HBO Max are good all-around choices for paid subscriptions. To watch arthouse movies, Criterion Channel is the best choice, and Kanopy is the best free option for the independent film if you have a library card. For free, Peacock and Tubi are good choices if you do not mind ads. To help out theaters, or catch a new movie, think about virtual cinema options. There is always a good movie to watch if you know where to look.
Leave a Comment
About the Contributor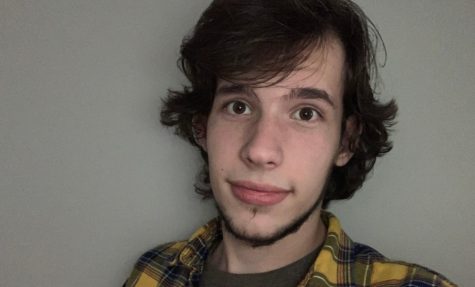 Quinn Sidor, Staff Writer
Quinn is a senior at East. He is passionate about movies and music, and enjoys writing and reading. He enjoys writing reviews, especially for independent...