January "Thumbs"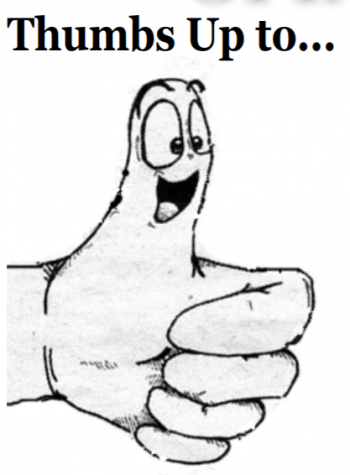 A few things we're excited about this month, and a few things we're not.
– The Daily Bean coffee shop at the St. Charles Public Library reopened on January 19 for the first time since November. The coffee shop is a result of a collaboration between library staff and D303 Transition Services, which helps young adults with special needs adjust to a more independent lifestyle.  
– D303 Superintendent Dr. Jason Pearson has said the Kane County Health Department aims to vaccinate all educators in the county against COVID-19 starting February 8.   
– Bernie Sanders inauguration memes. You just can't get enough of them.
– The Northern Illinois Food Bank recently received a $750,000 grant from the Walmart Foundation in order to support the operations and expansion of its award-winning online food pantry program, My Pantry Express.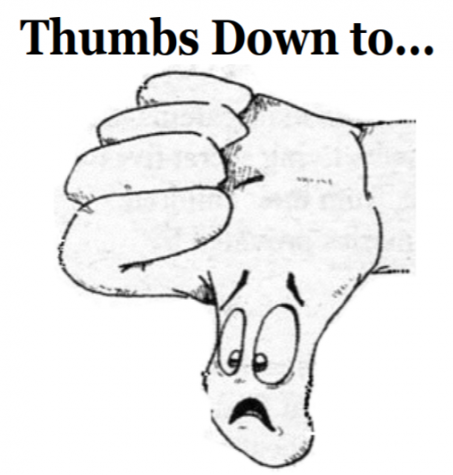 – According to data presented by D303 chief academic officer Denise Herrmann at the January 19 board meeting, the number of first-semester failing grades at East doubled from 394 last year to 774 this year.
– Two massive snowstorms in one week? You can't make this stuff up. Chicago, please have mercy. And don't even get us started on the fact that they've taken "snow days" away from us now…
– Stefan Thomas, a German-born programmer living in San Francisco, has forgotten a password that would allow him to access 7,002 bitcoin, which is currently worth about $220 million. He has tried to guess the password 8 times already, meaning he has two chances left before the platform automatically encrypts his bitcoin, making it impossible to access. (Note to self: write your passwords down, for goodness sake!) 
– New, more easily transmissible coronavirus variants have arisen in the UK, South Africa, and Brazil. (Note to all: Keep your masks on and stay safe!)