Sharing Hope
Through their own loss, a St. Charles family stays dedicated to helping others with words and scholarships.
Kayla's Hope Foundation was founded in 2018  in honor of the Lehmann family's beloved daughter and sister, Kayla Brooke Lehmann. Kayla attended East, and some of her many passions included reading, writing and playing the violin. The family chose to do honor their daughter by sharing their story and by creating a scholarship for area students.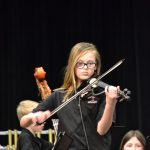 Kayla's Story and Kayla's Hope
Kayla loved spending time with her family and friends, and she dreamed of being an editor.  However, on April 7, 2018, Kayla's family and friends were deeply saddened after Kayla lost her battle to depression. 
From January to September 2020, over 1.5 million people took a Mental Health of America screening which found that "In September 2020, over half of 11-17-year-olds reported having thoughts of suicide or self-harm more than half or nearly every day of the previous two weeks." 
As mental illnesses continue to affect America's youth, organizations such as Kayla's Hope are working to spread the message that it's okay not to be okay.
 The main goals of Kayla's Hope Foundation are to help fund research and education related to mental health as well as provide a scholarship to two students at St. Charles East and St. Charles North High School every year. 
Ruthie Lehmann, Kayla's mother and one of the founders of Kayla's Hope, explained their driving factor to educate the public about mental illness.
"Stigma is often rooted in a lack of knowledge," Lehmann said. "Depression is often viewed as a lack of willpower rather than a medical illness." 
She explained the stigma surrounding mental health is often what causes many to suffer alone and not seek the treatment they need. 
Kayla was diagnosed with severe depression in 2017. "Kayla felt very negatively about seeing a mental health professional," said her mother. "She didn't want to admit that she had any health issues and especially any issues with her brain. That struggle is hard, but it has to be changed in order for our society to accept mental illness as a sickness such as cancer, Alzheimer's, or heart disease."
Kayla was not alone in feeling this way about seeking help. A report published by Mental Health of America found that 60% of youth who suffer from depression don't receive treatment. In states with the most amount of mental health resources 1 in 3 youth are still not receiving the help they need. 
Lehmann emphasized the importance of talking to someone. "You are NOT ALONE, and others can help you through it. You just have to allow yourself to open up and share what you are going through," she said. "Don't stop until you have someone you feel comfortable talking to and don't be afraid to talk to a professional. I promise there are compassionate people out there wanting to help you."  
Lehmann encourages people to look out for particular signs in their loved ones or friends. These include wanting to be alone more than normal, not engaging in activities that make them happy, sleeping more often, a decreased interest in school, along with signs of self-injury and suicidal thoughts.
The Brain and Behavior Foundation educates people on how to best help someone with a mental illness, such as encouraging them to seek treatment and making sure they don't feel alone. 
The Foundation suggests helping to schedule their first appointment or accompanying them to the doctor. "You can play an important role in helping someone who's not feeling well feel less alone and ashamed," their website explains. "They are not to blame for their illness, but they may feel that they are. Help encourage hope."
Some of the organizations Kayla's Hope works with to encourage hope are Suicide Prevention Services of America (SPS) and ChapelStreet Church's Community Compassion Care.
Located in Batavia, SPS offers counseling to those batting a mental illness, support groups for those who have lost a loved one to suicide, outreach programs in schools, preventative trainings, depression screenings, as well as a 24-hour phone hotline. 
Kayla's Hope sponsored SPSs virtual Walk for Life this past September, as well as giving a grant to the program, as a lack of fundraisers due to COVID-19 made it difficult to pay staff. 
Kayla's Hope also supports ChapelStreet Church's care group, Bright Hope. Bright Hope provides a supportive and hopeful environment to those dealing with depression and anxiety.
The Kayla's Hope Scholarship
The Kayla's Hope Scholarship is one of a number of scholarships available through the Community Foundation Scholarship Program. This program is run by the Community Foundation of the Fox River Valley (CFFRV), a non-profit that helps individuals, businesses, and other non-profits establish funds within the confines of a single large foundation.
Since 1948, the group has awarded more than $19 million worth of scholarships to students in the TriCities, Aurora, and Kendall County areas. Applicants for the Kayla's Hope Scholarship will fill out one application through the CFFRV, which will be used to consider them for any of the scholarships offered by the organization.
For more details regarding eligibility and deadlines, please see https://www.cffrv.org.  
Along with supporting local organizations, Kayla's Hope has made it a mission to touch students directly. Each year they grant a $1,000 scholarship to two students at St. Charles East and North High School. 
The scholarships are granted to students who intend on furthering their education in music, literature, psychology, or psychiatry. Lehmann expressed how proud Kayla would be of this, as "Kayla was very compassionate of others." 
The community scholarship organization has simplified their application process for applicants with a single application available through their application portal.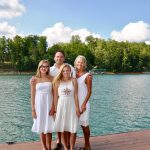 Leave a Comment
About the Contributor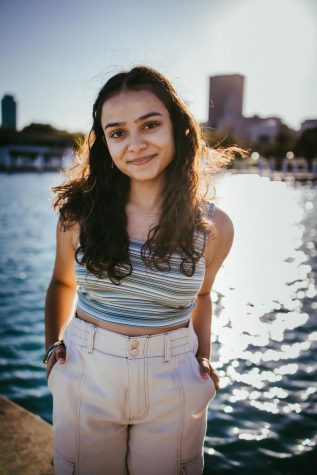 Serena Thakkar, Features Editor
Serena is a senior who has been a part of the X-Ray for all her years at East. She is the Features Editor and her favorite part about X-Ray is  learning...