February "Thumbs"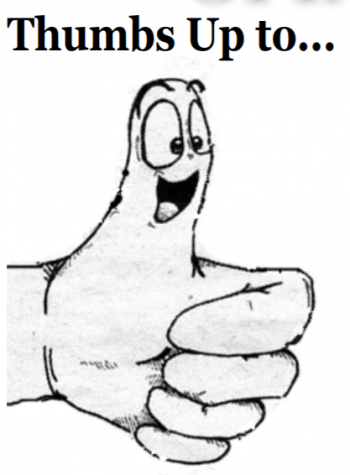 A few things we're excited about this month, and a few things we're not.
– The Saints Dance team qualified for the State Series competition with their 2nd place finish at the IHSA Sectionals in Sycamore on February 27. Way to go!
– Beginning the week of March 8, D303 teachers will receive their second dose of the COVID-19 vaccine manufactured by Moderna. 
– College decisions are beginning to come back. Congratulations to all of you who have been accepted thus far! 
– Amazon Prime. Just take a minute to appreciate the fact you can order a taco-themed sleeping bag online and have it show up on your doorstep the very next day. That's next-level. 
– Hitting all green lights through downtown when you're racing to get to school on-time in the morning. It's like the Red Sea is parting before you.  
– There's one more picture day opportunity–to all those who bemoaned their first attempt, you've got one more shot to look decent for the yearbook.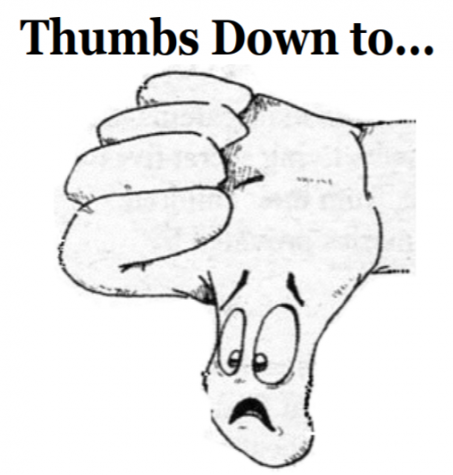 – Driving somewhere only to realize you've forgotten your mask at home.
– A "heatwave" that entails 30 and 40-degree temperatures. At least we can laugh about our suffering…
– Senioritis is starting to hit. Teachers, please forgive us. It's been a tough year.  
– People are still refusing to turn on their cameras while on Zoom or Google Meet. (We see you all have not read Jeff's opinion piece on that subject…)
– Many classes are returning to in-person/in-class tests for the first time since March of last year. The jig is up, people.  
– The ACT/SAT season is quickly approaching for juniors. Brace yourself for the stress.