St. Baldrick's "Shaves the Day"
Students and staff shave their heads in an effort to raise money for the St. Baldrick's Foundation, which aims to combat childhood cancer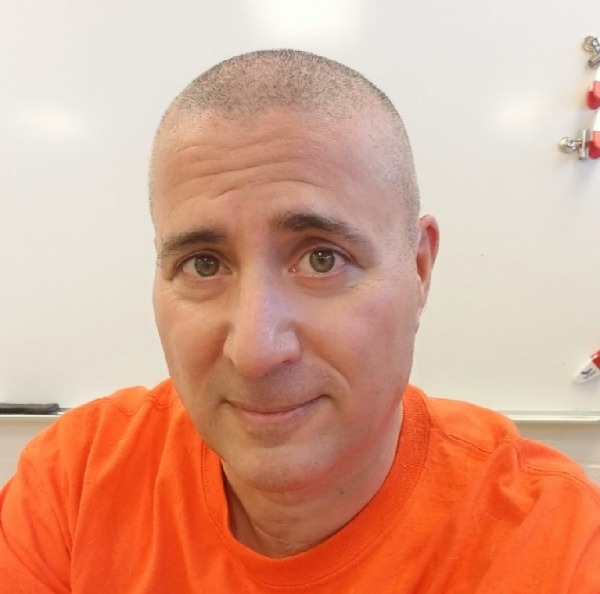 On March 19, a number of East teachers and students took part in the St. Baldrick's "Fighting Saints Shave the Day" event. Anthony Gagliardi, Patrick Hayes, Neil Currie, Jonathan Kittl, Jarod Gutesha, Max Payleitner, Jim Baratta, senior Ty Leveille, and freshman Tony Anderson-Krugman were among those who shaved their heads in an effort to raise money for the St. Baldrick's Foundation, which aims to raise funds for research to combat childhood cancer. 
Although participants shaved their heads in four different locations this year opposed to the usual large in-person event, fundraising has continued to be a success.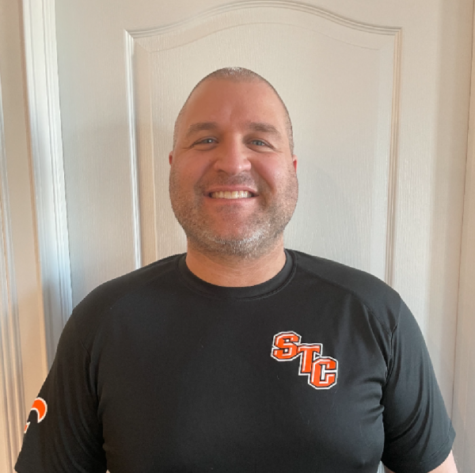 According to the St. Baldrick's Foundation, in the US more children are lost to cancer than to any other disease. Worldwide a child is diagnosed with cancer every two minutes. Due to the lack of funding and many different types of childhood cancer, finding a cure for every kid is an extremely challenging task.
Beginning in 2000, the St. Baldrick's Foundation has made it their mission to fund research dedicated to finding a cure for cancer, along with preventing lifelong damage that may result from surgeries, radiation, and chemotherapy given to children. 
Many of the shavees who participated in East's event were inspired by someone they knew who battled cancer. 
Woodworking teacher Jarod Gutesha explained how one of his reasons for participating in the event is in memory of former East student Anna Michele Dailey.  The fifth- time shavee explained, "Looking back at my original motivation for doing this, there was a student here that passed away, Ana Michele Dailey. She was a golfer on the Saints Girls Golf Team. That's what I'd say is the initial motivation, and as times moved on and I've [participated in the event] more and more, I look at all the people who've lost their lives due to cancer." Dailey lost her battle to leukemia as a junior in 2012. 
Second-time shavee, English and Applied Studies teacher James Baratta elaborated on how he gained inspiration from his father along with organizations that support families personally affected by cancer.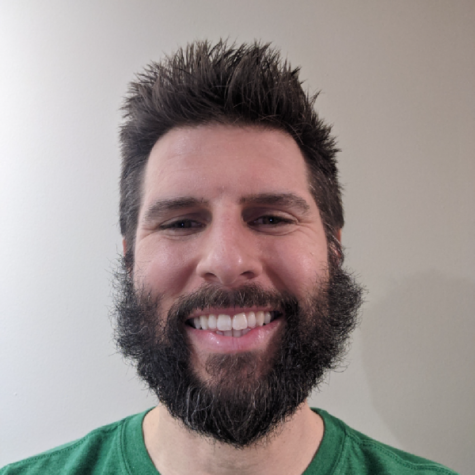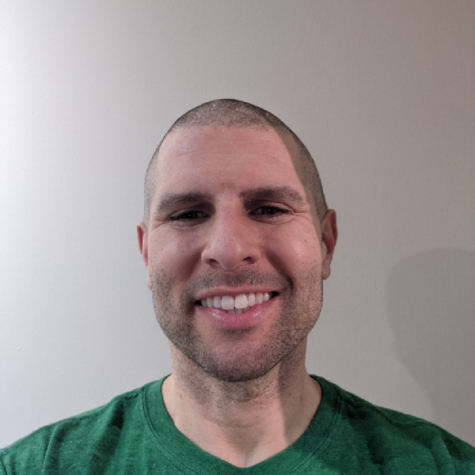 When I was sixteen my dad was diagnosed with colon cancer and he passed away from it just after I graduated high school. Although it was a difficult time for me and my family, I remember the love and care that we received from family, friends, doctors, nurses, and different organizations that support those affected by cancer, which is why I want to help support organizations like St. Baldrick's as they raise money specifically to research cures for childhood cancer."
Currently, East's St. Baldrick's event has raised a total of $9,032. English teacher Mr. Gagliardi has surpassed his goal of $2,000 and is leading the fundraising with $2,330.25 in donations. 
The fundraising is still continuing. To make a donation to support St. Baldrick's fight against childhood cancer click here.