Homecoming Week events showcase Saints spirit!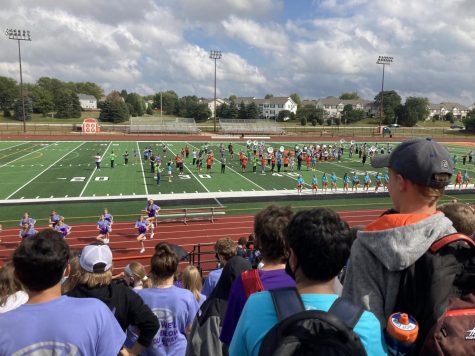 A stadium view of the homecoming pep assembly was a change for Saints fans this year. (Brynn Copp)With Covid protocols still in place, the competitions were held outside in the stadium this year. Each grade level competed Tuesday evening in our annual co-ed Volleyball night — one of our favorite traditional homecoming activities. The event kicked off with the Freshman going against the Juniors, resulting in a Junior victory and a place in the championship. Then onto the Seniors and Sophomores which resulted in the Seniors taking the win in a very close match. Next up was the 3rd and 4th place match against the Freshman and Sophomores which ended in the Freshman beating out the Sophomores and taking the 3rd place spot.
Finally, the championship match which included the Seniors and Juniors, who were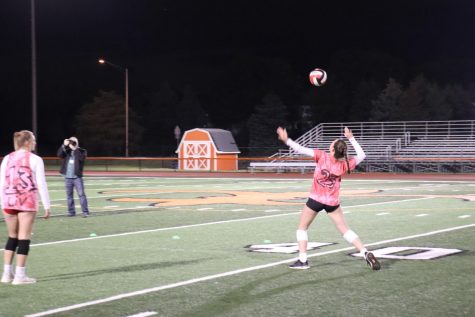 competing for the first place finish, ended with the Seniors taking the victory and the Senior Class rushing the field to celebrate.
It was a great start to a good week full of fun events, and there was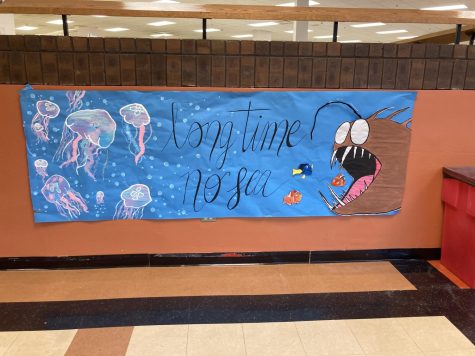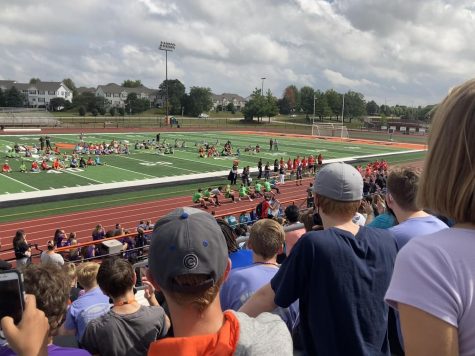 still much more to come with the parade, football game and dance.