Need a great place to take break?
The Park District "Underground" offers several teen "time-out" options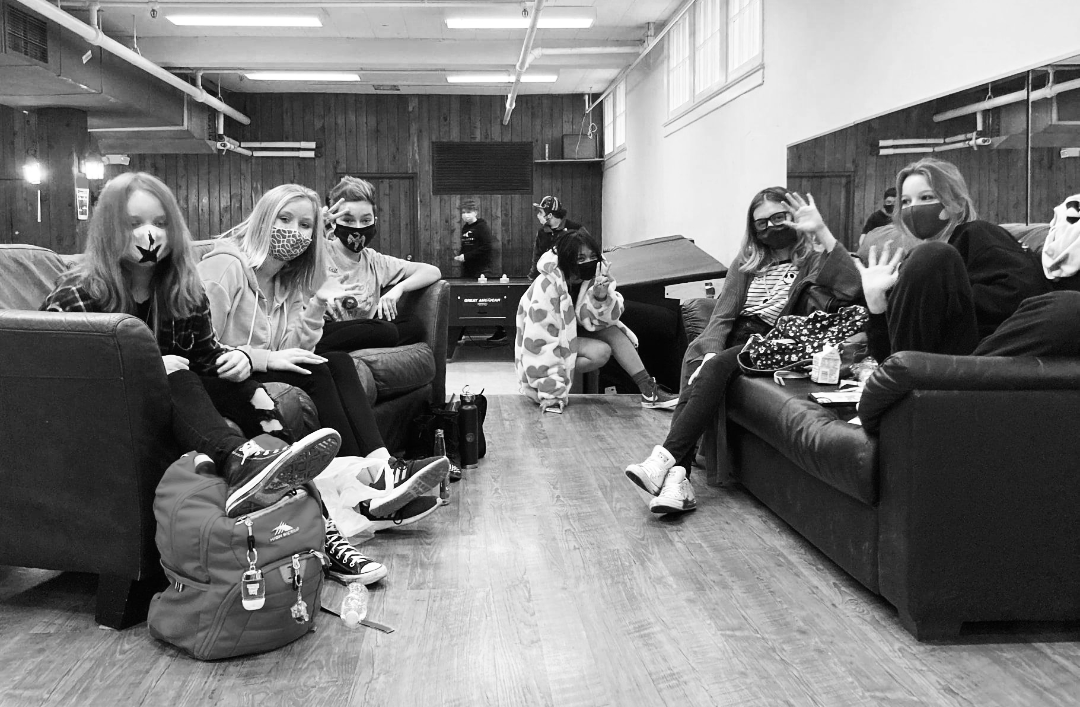 Imagine this. You want to hang out with your friends after school, but for whatever reason, none of your houses are available. 
Well, just a short walk down the street from Thompson Middle School is a perfect place for that! It's called the Teen Center, or the STC Underground – "A Unique Place for Teens," as its website (stcunderground) proclaims. 
And unique it is! It was opened in 2001, established and funded by the St. Charles Park District. The supervisors, Chris Holling and Dan Procaccio, described it as "a positive space for teens to make new friends and try new things."
There's free (and reliable) WiFi, but the Teen Center also features a computer lab and lounge, gaming systems – including a Nintendo Switch – with large TVs, billiards, air hockey, ping pong, and foosball. Members are also welcome to bring their own gaming systems. 
There's even a microwave, a printer, and an acoustic guitar amp. Currently, the Teen Center is going through a renovation, which means more space and more tabletop games (and maybe a karaoke machine). Various snacks are available for purchase, but you can also stop by Rocket Fizz or any other place nearby. Members are not required to stay in the teen center once they check in.
How do you become a member? Just walk right in and ask one of the supervisors to sign you up! You'll have to sign their Code of Conduct and put yours and your parent's contact information into their database. Memberships are free for students of District 303 ages 11-19. Hours vary slightly depending on the day, but it opens at about 1 p.m. and closes around 8 p.m., and it's closed on Monday and Sunday. For specific dates and hours, check the website. And remember, as of now, masks are required while in the building.
Various clubs, activities, and trips are available at the Teen Center as well, such as anime club, movie nights, arcade trips and more! An upcoming Halloween activity is a "haunted hayride," and the Teen Center is looking for scare actors. There's pay, too! Just head on over to the Teen Center and ask one of the supervisors for the information.
Of course, if none of that really interests you, it's not required to join a club at the Teen Center. 
You can go there for a casual hangout with friends, to study, or whatever you want! It's a safe place where students can go relax after a stressful week. As some students at East said:, "Teen Center is swag, it's cool and free, go to it." "It's a good place to hang out with friends…It's somewhere you can be yourself." 
My personal favorite quote: "Go to the Teen Center. Just do it."
Leave a Comment