Music: Taylor Swift re-releases "Red"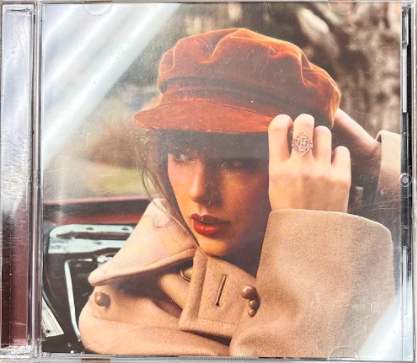 On November 12, 2021, Taylor Swift released "Red (Taylor's Version)," a new take on her well-known and beloved pop-country album originally released on October 22, 2012. The album embodies the heartbreak and difficulty of being a 22-year-old, written in that moment in time from none other than Taylor herself. 
The re-releasing of her albums began earlier this year,when she released "Fearless (Taylor's Version)" in early April after committing to owning her own music, something that the majority of your favorite artists cannot say they do.
The re-recordings started after her old label Big Machine Records was sold to an entity owned by music manager Scooter Braun. Taylor had recently switched to a new label, guaranteeing ownership of her future masters, but Scooter Braun now owned her previous ones and sold them to another company for roughly $900 million. Taylor then promised to re-record her first six albums, as she still owned the lyrics.
"Red" is the second album of hers she has redone completely. The album contains 30 songs, nine of which are considered "From the Vault," never heard before by the public. She collaborates with many different artists, including Ed Sheeran, Phoebe Bridgers, Chris Stapleton, and Gary Lightbody. 
The song that shocked everyone though, was the 10 minute version of "All Too Well," a new and extended version of the original song of the same name released in 2012. She even wrote and directed a short film for "All Too Well (10 Minute Version) (Taylor's Version)," showcasing the stages of her relationship detailed in the song, like chapters in a book.
The album "Red" broke multiple records, showing its major success on release day alone. 
Spotify announced Taylor broke the platform's record for "Most Streamed Album by a Female Artist" in the first day of its release, also breaking the Spotify record for "Most Streamed Female Artist" in a day when her music had 122.9 million streams on her release day, 75% of which came from the released album. Additionally, "All Too Well (10 Minute Version) (Taylor's Version)" became the longest Hot 100 #1 hit of all time. 
It is clear that Red exceeded expectations, breaking many records and releasing music people had anticipated for years. Furthermore, the album had an entirely new level of success by showing Taylor's ownership of the album; it will continue to benefit from her own vocals and lyrics, not the old label behind it. 
Truly, the album is recommended to everyone, as even Rolling Stone gives Red (Taylor's Version) a rating of five out of five.
Leave a Comment
About the Contributor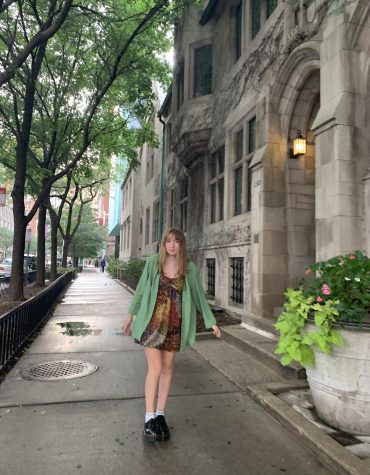 Faith Piercy, staff writer
Faith is a senior and this is her first year on the X-Ray staff. She is considering majoring in journalism or English in college. She also in Creative...