REVIEW: "Avatar: The Way of Water" revisits Pandora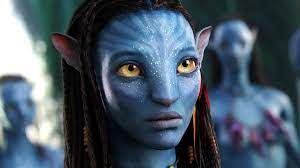 After a 13-year-long wait, "Avatar: The Way of Water" has come out. The film carries a message about the environment and how we have to protect it. 
After two months, it has already made more than $2 billion according to the box office. James Cameron has now made three movies grossing over 2 billion, one being the original Avatar film. The runtime of the movie is 3 hours and 12 minutes. The story this time is far superior, having more characters, more action, and longer runtime. The storytelling is long, so you may feel impatient and bored. Despite all the new clans and characters and some plot points that fly by quickly, it's easy for any age to understand what's going on in the movie. 
The movie highlighted how global warming can affect our world and might affect other worlds. Cameron had some criticism from indigenous people for the use of stereotypes, some of whom have criticized the franchise for its "White savior" narrative.
The acting in the movie is top-notch, an example being all of the intense underwater scenes. According to "Underwater acting 101: Avatar 2 cast explains how they pulled off extreme free diving", many of the actors trained in free diving so many of them didn't need any scuba gear when there underwater. Sam Worthington plays Jake, the main character, and Stephen Lang plays Quaritch, who is the antagonist of the movie. The new cast members, including Kate Winslet and Cliff Curtis, deliver strong performances and add new layers to the story.
If rumors are true, three new movies are in the making, called Avatar 3: The Seed Bearer, Avatar 4: The Tulkun Rider, and Avatar 5: The Quest for Eywa, but there is yet to be a final announcement.