This Thursday, Aug. 31,  in the midst of Homecoming week at East, a new experience for seniors was born: Senior Sunrise.
Between the hours of 5:45am and 6:45am, East seniors gathered on the school's turf field, blankets in hand, to watch the sun rise ahead of the school day. 
The event was organized by Senior Class President Roshni Dave, who was inspired by similar events held at other highschools and the popularization of the idea on social media platforms. 
"[The idea is] you're starting your senior year with a sunrise, [it's] like a metaphor," said Dave. 
According to Dave, Senior Sunrise will be followed by a Senior Sunset at the end of the school year. "It's like concluding our senior year and [an] entire highschool career," she said.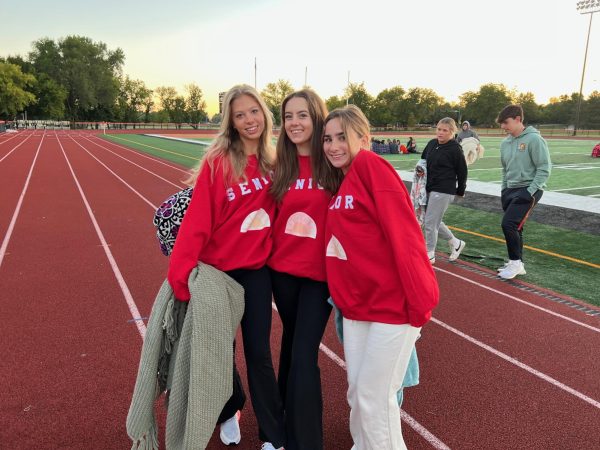 For senior Devin Reder, Senior Sunrise served as a period of reflection. "It's been a journey from freshman to senior year…it's kinda cool looking back at everything. It's been fun," said Reder.
For others, Senior Sunrise was also an opportunity to see friends, share time with those they care about, seize the moment or simply try something new.
"I came out to Senior Sunrise because it's senior year,  [and] it only happens once," said senior Mel Sayasane. She added, "And I never get up this early, so why not?"
According to Dave, the student council has discussed pursuing Senior Sunrise and Senior Sunset in following years, potentially creating a new tradition for generations of East seniors to come.