A Homecoming tradition at East, this year's Small Games occurred in the main gym on Wednesday, Aug. 28. As students entered, the band, cheer and dance teams performed to songs by artists like Elton John and Billy Joel. It was officially opened at 7 p.m. as students stood for the school song and the Saints song.The first event was Bucketheads, a game that is played exactly how it sounds. In the event, students from each class strap a bucket to their head and get into a triangle formation. The thrower is responsible for throwing marshmallows into the buckets while the bucketheads move to make it easier. The farther back the bucket, the more points your team receives. This year, the juniors won with sixty-seven points, closely followed by seniors in 2nd place with sixty six points, sophomores in 3rd, and freshmen in 4th. 
The second event was Wii Ski, which occurred over a tense set of rounds as the classes were eliminated. In the final round, it was against the juniors and the seniors. Wii Ski was eventually won by the seniors. 
Senior Paul Schiltz said, "I think the most difficult [event] is probably Wii ski because it looks really easy but it's really hard, I tried out for it and it's really hard to be moving at the same time."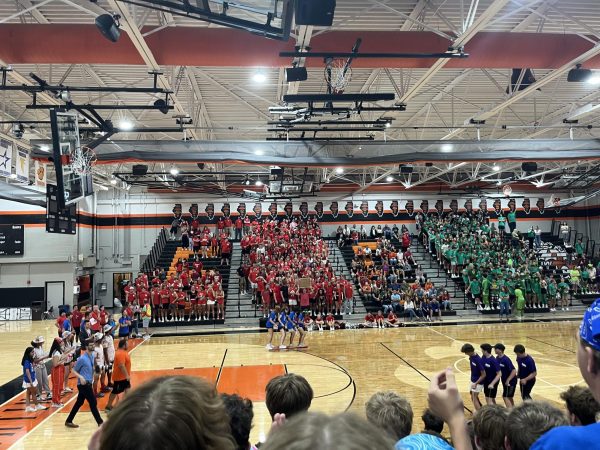 The third event, Tug of War, was a tight match with the Juniors winning at the last second. 
A junior, Ella Flores Brosnan, stated, "My favorite part of small games was when the juniors beat the seniors in tug of war."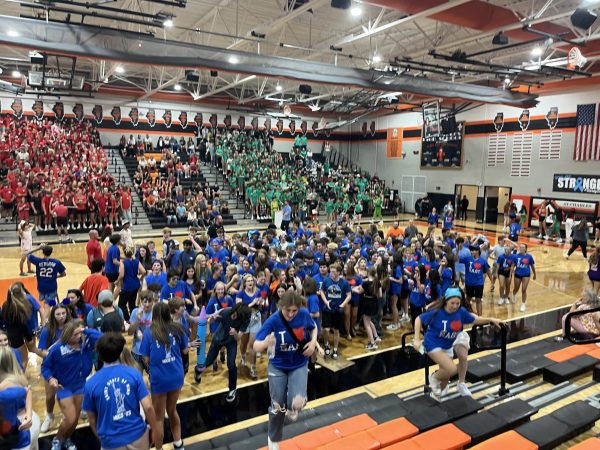 This round was met with a strong sense of disappointment from the Class of 2024. Schiltz said, "It was truly devastating." 
Connor Stellato, a sophomore, said, "[The juniors winning tug of war was] really surprising because you never suspect the juniors to beat the people that are both a year senior as well as better experienced generally."
The freshmen won overall for peddle races, a surprising turnaround, and juniors yet again were victorious in the sack race.
As this year's Small Games concluded and points were tallied up, the St. Charles East drumline prepared to have their moment. The freshmen challenged the juniors and the sophomores went against the seniors in the annual drumline battle. Junior Wyatt Snopko was against freshman Jaxson Mcinnis and sophomore Tessa Muenz competed against senior Nolan Franzetti.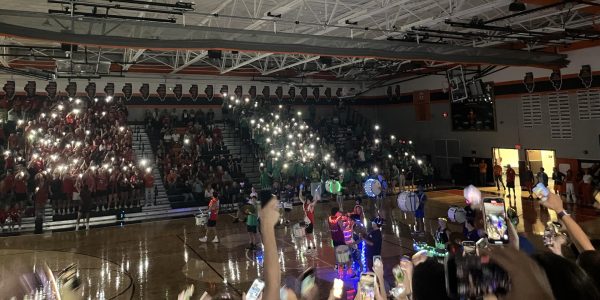 This year, Coach Bradley Kaplan won Pie in the Eye with the most donations toward Leukemia research, preceded by his popular entrance with a dirty dancing lift.
Finally, Principal James Richter closed out the evening with a short speech and as a conclusion to the energy charged night, the band played the Saints song and the school song once again.