In recent months, African American Studies (a new Advanced Placement [AP] course) has been offered at select high schools nationwide. It was implemented in schools to fill the void of teachings of the African American culture and struggle. As stated by the AP website, "For more than a decade, the AP Program has worked alongside colleges, universities, and secondary schools to create an AP course in African American studies."
 The course has sparked controversy throughout our nation and has been banned in Florida altogether. According to Vox, "Florida Gov. Ron DeSantis attacked the pilot version of the class for covering many of the subjects it now omits: Black queer studies, intersectionality, and Black Lives Matter." There have been concerns about whether this class is politically biased, but Professor Kelley of history at UCLA argues that "You can't have a non-political African American studies course because its whole invention, its raison d'être (purpose) came out of political struggle." He elaborated by saying, "You can't professionalize something that was actually created in the midst of protests."
Florida has also banned AP Psychology from its catalog. NBC reported that "Florida effectively banned Advanced Placement Psychology classes in the state due to the course's content on sexual orientation and gender identity." 
The state has made it their mission to abstain from teaching the youth (including high schoolers), about race, gender, and sexual orientation. They have done this by banning books and documentaries from classrooms, despite this going against the First Amendment (Freedom of Speech). When you take away books, you take away voices. 
Some of the books that have been banned consist of material about the Holocaust. According to the Guardian, "A Texas teacher was fired after assigning an illustrated adaptation of Anne Frank's diary to her middle school class." Learning about the Holocaust is crucial to remember those who suffered a great deal and honor them.
Much like the Anne Frank novel adaption, a children's book titled "I Am Enough" about self-worth and embracing differences was banned in the Northhampton Area School District in Pennsylvania. As stated in the Marshall University website, a grandparent at a school board meeting about diversifying the book catalog said "Those books will not help our children. There's no reason to be segregating the world anymore." The point of books about embracing the differences in race and ethnicity is not to keep us separate but to have pride in what makes each one of us special.
 People say we should stop focusing on race and become "colorblind," but the differences between each one of us are undeniable, and it is impossible to look at someone and say that you don't see race without lying. We all see it, we just need to be proud of it.  We must look at our nation as a racially and ethnically diverse place consisting of people with their own cultural and social backgrounds. To deny that you see race is to deny racism exists. 
According to the Miami New Times, "The surge in the removal of books — many of which are about race, sexuality, sexual orientation, and gender identity — came amid a flurry of new Florida laws such as the Stop WOKE Act, which restricts teaching about systemic racism in schools." For many, learning about these things in school has been a way to connect to cultural roots and feel heard in marginalized societies. If someone has a problem with a book in the school library or a course offered, don't take the class or don't read the book. There is no reason for everyone to suffer because of a few people's ignorance.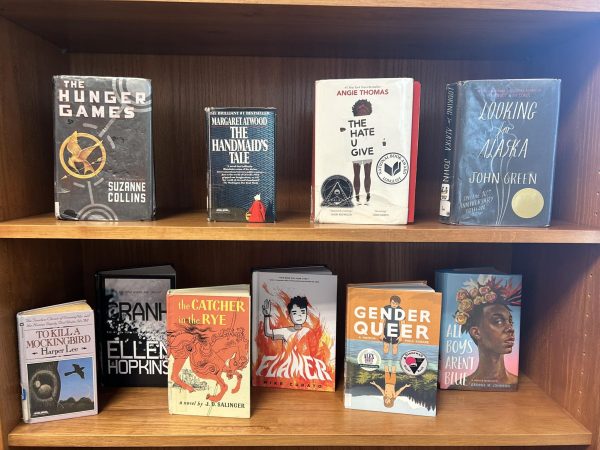 CBS mentioned that AP African American Studies consists of four units starting in Africa, moving to the Atlantic Slave Trade, then slavery, next to the Civil Rights movement, and finishing off with modern-day racism and the ongoing fight for equality. But this course is so much more than the struggle for equality; it is a course about the rich culture, heritage, historical figures, traditions, and art of African Americans and can help people understand their culture and identity better. 
Perhaps the College Board should consider creating more courses for other ethnic and social backgrounds that are underrepresented—such as AP Women's History, AP Asian American and Pacific Islander History, AP Hispanic History, AP Indigenous Peoples History, AP Queer History and other marginalized communities in our country. From the ethnic cleansing of Indigenous people to the police brutality against the LGBTQIA+ community, it all needs to be taught. While these subjects may have been touched on in a class like AP World History, it is important to go into a more in-depth analysis to understand the issue to a further extent. These classes are not just meant for people in these communities but for anyone interested in learning about someone else's background. 
Some may think that inequalities happened hundreds of years ago, but the reality is that they still exist in our societies today. We cannot forget the horrors because they DID happen. Instead, we must talk about these tough topics, to heal from it. We learn history to remember those who died, those who experienced pain, and those who created the pain. It is not fair to those who suffered if we forget their struggle as it is also not fair if we forget the villains who enforced the struggle on them. There's also an AP European History course, so why are we so hesitant to include people of other ethnic groups and learn about their rich culture and struggle?
As CBS mentioned, This class is in its second pilot year in select high schools. But this class will be available to any District in the US that wants to offer it starting next year. One day I hope it will be offered here at East. I would love to learn more about the rich culture of African Americans. As I went through the D303 school system, I often felt as though I only ever learned about the struggle—such as The Atlantic Slave Trade, slavery and the Civil Rights Movement, and I felt as though the rich culture that was created throughout this was often overlooked or only touched on, such as the Harlem Renaissance.
It is crucial to teach the appalling things that have occurred in our nation to understand the perspectives of different individuals throughout time. Learning history creates empathy and understanding. We must teach it because It is only when we learn how our ancestors bore the brunt of it that we see that our world and the people in it are very complex.
In the words of George Santayana, "Those who cannot remember the past are condemned to repeat it." 
Here is a list of some banned books offered at the East Library:
Gender Queer: A Memoir by Maia Kobabe

All Boys Aren't Blue by George M. Johnson

The Bluest Eye by Toni Morrison

Flamer by Mike Curato

Looking For Alaska by John Green

Perks of Being A Wallflower by Stephen Chbosky

The Absolutely True Diary of a Part-Time Indian by Sherman Alexie

A Court of Mist and Fury by Sarah J. Maas

Crank by Ellen Hopkins

Me, Earl, and the Dying Girl by Jesse Andrews

Thirteen Reasons Why by Jay Asher

Drama by Raina Telgemeier

The Kite Runner by Khaled Hosseini

The Hunger Games by Suzanne Collins

To Kill A Mockingbird by Harper Lee

The Glass Castle by Jeannette Walls

Two Boys Kissing by David Levithan

Speak by Laurie Halse Anderson

A Brave New World by Aldous Huxley

Of Mice and Men by John Steinbeck

The Handmaid's Tale by Margaret Atwood

The Hate You Give by Angie Thomas

The Adventures of Huckleberry Finn by Mark Twain

The Things They Carried by Tim O'Brien

A Child Called It by Dave Pelzer

Beloved by Toni Morrison

The Catcher in the Rye by J.D. Salinger

The Color Purple by Alice Walker
Eleanor & Park by Rainbow Rowell
Persepolis by Marjane Satrapi
Anne Frank: A Diary of a Young Girl by Anne Frank
Monster by Walter Dean Meyers
Enders Game by Orson Scott Card
I Know Why The Caged Bird Sings by Maya Angelou