College Board Has Got to Do Better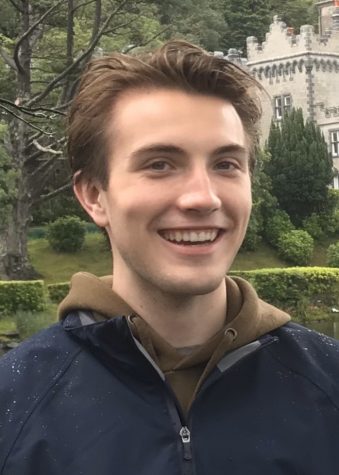 I'm writing this a few minutes after receiving an email from the College Board informing me that my upcoming August 29th SAT has been cancelled.  Normally I'd just shrug something like this off and move on with my life.  "That's disappointing.  Oh well," I'd think.  
But this isn't the first time this has happened to me.  Oh, how I wish.  No, I've become well acquainted with these emails.  In the past five months, the College Board has cancelled five separate SATs on me.  That's right.  Not one, not two, not three, not four.  Five.   
It's safe to say that I'm getting a little annoyed at this point.   
I first took the SAT back in December of 2019.  My mindset was that this test would be a sort of trial run for future tests.  I went into it with fairly minimal training: a cursory reading of a prep book I bought online and 2 practice tests were the only real practice I had going in.  The goal was to just to get a lay of the land and acquaint me with the logistics of Test Day so that I wouldn't be met with any surprises when I went in to take the test for real the following March.
I got a decent score, but it was below what I wanted to have in order to apply to the colleges I was looking at.  Eager to improve, I asked my parents to sign me up for an online SAT Prep Course through the Princeton Review.  They obliged, and so for two months starting in January, almost all my free time was filled with SAT Prep.  There were online lectures, homework assignments, the whole nine yards.  You can imagine, then, how eager I was to go in there on March 14th and crush this test.  Unfortunately, that day never came.  
Just hours before I was set to leave for the test center, I got an email from the College Board alerting me that my test had been canceled due to the rising fear surrounding COVID.  (You'll note that our last day of in-person school was the now-infamous March 13th.)  I was disappointed, but I figured that the whole situation would blow over soon enough and I'd be able to take the test during the April 14th School Day administration.  Boy was I wrong.  
Over the next few months, I became well acquainted with the College Board's emails.  April 14th–canceled.  May 2nd–canceled.  June 6th–canceled.  Gradually my annoyance began to build.      
Let me get one thing straight: I've been a fan of the College Board for a long time.  Yes, they've monopolized the American education system, but they've been able to streamline the college application process and made it easier for low-income and minority applicants to get the aid they need.  I think we'd all probably be worse off if they weren't around.  But I must say I am beginning to lose my patience with them.  In my eyes, they have botched the whole SAT situation.
I do believe they had good reason to cancel the March, April, May, and June test dates.  Their focus was on the more urgent issue of AP tests, and there simply wasn't enough time to develop a robust plan to ensure all students could take the SAT.  But I can't help but feel my situation right now in August could have been prevented.  
Some of you may have noted by now that the August SAT hasn't been canceled nationally yet.  You'd be correct.  In fact, it's likely that more students will be taking the SAT on August 29th than ever before due to previous cancellations.  But therein lies the problem.  
The reason my SAT was canceled is that the high school I was supposed to take it at has decided to pursue full-remote learning this fall.  Thus, they have decided to not let anyone in their building for the foreseeable future, including in order to take the SAT.  Normally, this wouldn't be a problem.  I'd just get changed to a different test center.  But because there is such a high demand for the August test date from seniors that will be applying to college in the fall and had earlier tests canceled, there literally is not another open seat at any test center within a 75-mile radius of St. Charles.  (Note: To give you an idea of the amount of demand for this test, the closest seat I could find when originally registering for the August date back in June was at Woodstock North High School–an hour away.)
You should know that what I have explained above are my own logical deductions.  The College Board's official notification of the cancellation simply says it is down to "unforeseen circumstances."  
That's what really gets me.  "Unforeseen circumstances?" C'mon.  By the time June hit we all knew that COVID wasn't going anywhere.  Experts were projecting high numbers of cases into the fall, and in some cases, until 2021.  Since June (when the last AP tests finished), the College Board has had months to devise a plan that would ensure that all students could take the SAT this fall.  And what did they decide to do?  Well, pretty much nothing, actually.  They have reluctantly opened up another test date in September, but that did little to meet the extreme demand for the test this fall.  I cannot believe that the people at the College Board were naive enough to think that they could squeeze all the people from the canceled spring dates as well as the people who had originally registered for the fall dates into this window of a couple of months.  Anyone could have seen this situation coming.  I'm sure there are millions of other students like myself that have been told they are just out of luck after having their test center closed and nowhere else to turn. 
And yet they continue to deny responsibility for the situation they've created.  The College Board's pre-recorded customer service line makes it clear that they cannot help out with test center closures and that they are not responsible for them.  First of all, what kind of public relations work is that?  I consider myself a pretty understanding person, but even I get a little angry when I hear such a flagrant inability to accept responsibility.  I can't help but think these kinds of messages are doing their brand more harm than good.  Second of all, how can they not be responsible for test centers?  They themselves have to evaluate and approve each prospective test center before it can administer the test.  Does that not imply they hold some responsibility for the test center itself?  Answering "no" would be like McDonald's saying they aren't responsible for one of their franchises because the person running it isn't directly under their employment.  
Another one of the College Board's favorite justifications for their decisions is the fact that many colleges are going "test-optional" (not requiring standardized test scores) for this year's admissions decisions.  This is really only partly true.  Many colleges–including 10 out of Forbes' top 20 US colleges–are still requiring prospective students to submit SAT or ACT scores.  (You should note there is a big difference between "test-optional" policies, where standardized test scores will still be considered for admissions decisions if they are submitted, and "test-blind" policies, where scores aren't considered even if they are submitted.  I fear the College Board is misleading a large number of students about the nature of college admissions by exploiting their lack of knowledge about these distinctions.  In actuality, there are very few "test-blind" colleges.) But even in cases where submitting standardized tests are optional, I can't help but feel those students who aren't able to submit scores will be at a disadvantage to those who do.  The College Board simply doesn't seem to understand this.  
Why not move the SAT to an online format similar to the one used by AP tests in the spring?  Clearly the College Board has the technology and know-how to do so.  I can't imagine it would have taken much longer to adapt the SAT than it did for the AP tests.  I suspect, however, that the College Board has some aversion to online multiple-choice tests, as demonstrated by the fact all AP tests this spring only included free-response sections.  This aversion makes sense with regards to AP tests, which aim to test primarily content knowledge.  If a student wanted to, they could easily find any content information they needed through Google while taking a test.  The test would therefore be an inaccurate representation of what they actually know.  But these worries don't make sense in the context of the SAT, which relies much more heavily on critical thinking skills and the application of fundamental principles.  In other words, the answer to any SAT question can't just be Googled.  The test is designed in a way that doesn't reward the rote memorization of knowledge that many AP tests do.  For this reason, I think the SAT is much more readily adaptable to an online format.  It is strange to me that the College Board doesn't think the same.  
There is much more that I could say, but I'll cut it short here.  I understand the College Board is facing an unprecedented situation.  I get it.  But that doesn't excuse how poorly they've dealt with the whole SAT situation.  The 5 months that have passed since the beginning of this pandemic should have been more than enough time to develop a plan that could accommodate the high demand for their test this fall.  I can't believe they didn't think of a Plan B that wouldn't leave millions of students in angst over their futures.