MOVIE REVIEW: "Shang-Chi"
"Shang-Chi" is humorous and eye-opening
"Shang-Chi and the Legend of the Ten Rings" is the newest film in stage four of the Marvel Cinematic Universe, or MCU for short. The film addresses some of the hate and racism that the Asian American community has been receiving over the last couple of months. "Shang-Chi" has a massive soulfulness that future MCU movies need to reflect and that only Black Panther did so memorably.
It occurred to me while watching this movie that it is genuinely no longer about the characters we focus on, but their adventure toward locating themselves.
Noticeably, the VFX, scene sets, costume designs, and the special effects heightened the movie, allowing a symbolic impact on the awe-inspiring production value and, as a result, the movie exploded in dazzling heights on a beautiful scale. The movement sequences and choreography are polished and stunning.
Narratively, the storyline continues incredibly, and we understand the moments of humor the MCU is so well-known for, and we are all here for it. This film divided me going to the cinema and waiting for a digital component. This movie displays some of the most remarkably phenomenal combat performances in a Marvel movie I had never seen in this noticeable approach previously.
"Shang-Chi" is such an enchanting movie to watch and even better on the biggest screen you can find, keeping safety in mind at all times, of course.
If you have seen Marvel movies consistently, you've got to know that the narrative is a predictable storyline for Marvel's superhero foundation adventures. This film is full of numerous great moments, with its battle sequences and action set pieces, which is arguably undoubtedly its major attraction.
"Shang-Chi gives us some outstanding personalities and characters in a live-action film just like Black Panther's did so on his solitary quest. Marvel Studios' "Shang-Chi and the Legend of the Ten Rings" is one of the most exceptional superhero movies I've watched in years.
Simu Liu, Meng'er Zhang and Tony Leung Chiu Wai get distinct and exceptional action choreography that we have not witnessed since Captain America: Winter Soldier. I have never seen anything like Shang-Chi in the MCU before. Hands down, Shang-Chi is one of the better Marvel films ever produced.
Leave a Comment
About the Contributor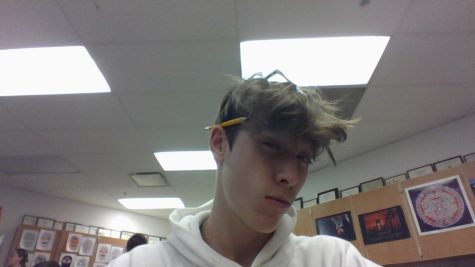 Evan Lagana, Staff Writer
Evan is a sophomore at East, and it is his second year writing for X-ray. He focuses much of his writing in the Sports section of the paper. Outside of...