Music Review: The "Encanto" soundtrack enchants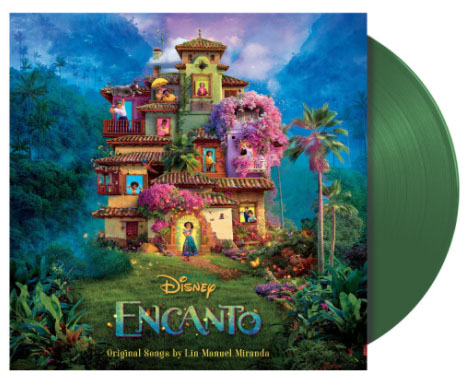 Encanto is Disney's newest film whose music has been exploding across social media platforms and age groups. This movie is about a Colombian family, the Madrigals, who have been blessed with an Encanto. 
Since the magic began, each child of the Madrigal family has been given a unique gift to help the community. One child, Mirabel, doesn't receive a gift, but when the Encanto is threatened, she is the one who must save the blessing, and her family.
From the first song, "The Family Madrigal", the Encanto soundtrack can be recognized as the work of Lin-Manuel Miranda. Each song carries distinctly Colombian rhythms, once again putting Miranda's musical talent is on full display. 
"We Don't Talk About Bruno" has been the star of the show. The addicting cadence of the verses will give this song a spot in the proverbial Disney Hall of Fame. "We Don't Talk About Bruno" is another wonderful example of Miranda's famous overlapping technique. Using this technique, multiple characters sing their parts at the same time creating a perfectly overlapped sound. He has used this method many times, including in the musical "Hamilton", and it never fails.
The other song that spoke to many Encanto viewers was "Surface Pressure". Luisa, Mirabel's older sister, is "the Strong One". In this song, listeners are met with a relentless beat that mimics the unstoppable pressure that this character is facing. 
"Surface Pressure" sounds upbeat, but the lyrics are Luisa's confession. The lyrics are honest and heartfelt. One line that seems to stand out is "I'm pretty sure I'm worthless if I can't be of service." This song resonated with elder siblings, the "Mom", friends, and all who act as the support system for others. Voiced by Jessica Darrow, Luisa's uniquely deep voice creates a satisfying sound that you can listen to nonstop.
Miranda explained some of the music from the soundtrack in an interview posted on the DisneyMusicVEVo YouTube Channel.
"With every musical project I'm trying to find the pulse of the characters," he said.
These characters certainly have a bright, vibrant pulse woven into all of them. Beyond their fantastical story, the characters have Colombian music woven into their lives. Miranda has said that he was inspired by 90s Colombian rock, traditional Colombian sounds, and many other sources.
Manuel said that "Colombia has a lot of rich musical traditions within itself that are unique to Colombia. But also there is a lot of variety." 
   He also wrote the song "Colombia, Mi Encanto" which was sung by the artist Carlos Vives. The song has nearly 26 million streams on Spotify alone. Miranda has also received a 2022 Oscar nomination for the Latin-style ballad "Dos Oruguitas" which was extremely popular on the Latin Charts.
  The Encanto soundtrack is a celebration of Colombian culture, music, and family. It's popularity on social media is well-deserved as the songs travel across Instagram, TikTok, and more. The songs exemplify the best that Lin-Manuel Miranda has to offer. Whether it be a child's birthday party, a Spanish classroom, or simply a movie night, everyone should stream Encanto at least once. 
Leave a Comment
About the Contributor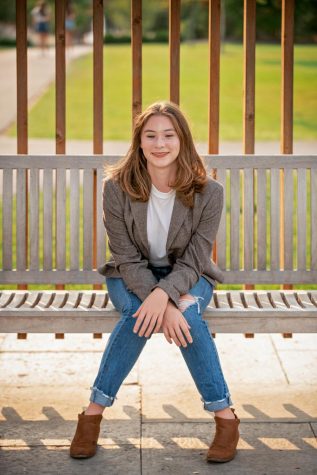 Allison Ollie, Staff Writer
Allison Ollie is a senior at East and a staff writer during her first year on the X-Ray team. She has an interest in politics, international news, and...