East community mourns loss of one of their own
The East community is saddened to learn of the death of junior Starr Collins this past week. Collins passed away on May 31, 2020. She was 17 years old.  
A wake and funeral service in her honor took place at Burton E.W. Calahan Funeral Home in West Englewood from 10-11 AM on June 12, 2020.     
An outpouring of support for the Collins' family immediately followed her death. Friends and relatives gave their condolences and shared their favorite memories of Collins on an online tribute wall, which can be found at TributeArchive.Com. A GoFundMe page was also created to provide financial support for the funeral services. As of the time of writing, $1,345 has been donated, eclipsing the $500 goal.    
Collins will be remembered for her bubbly personality and gregarious nature. Never one to avoid conversation, Collins loved chatting with her friends in the halls and was well-liked by her peers.  She was kind, independent, and always able to brighten the days of those around her. 
"Every time I walked into her class I was always welcomed with a huge hug and a bunch of goofy stories of what had happened to her since the day before. Starr had this amazing way of talking with people where she made everyone feel important and just made everyone's life a little brighter," said Samantha Manthei, a sophomore at East and a close friend of Collins.  
"Starr impacted me in so many different ways, [but] I think the most important way that she has impacted my life is how she has made me a better person. Starr has taught me how to listen better, how to be outgoing and confident everyday."
The X-ray staff joins the rest of the East community in giving our condolences to the Collins
About the Writer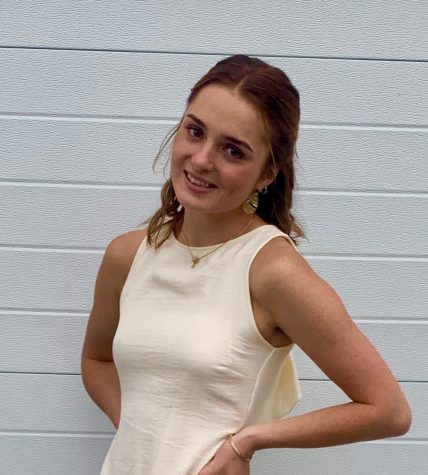 Katie Kempff, Editor-in-Chief
Katie is currently a junior who has been on the X-Ray for all of her years at East, and now holds the position of co-Editor. Katie participates in a number...