The Care Closet is still open for helping out
The Care Closet is a resource run by Maura Kenny, a counselor at East, with the goal to supply low-income students with basic necessities that they otherwise may not be able to access.
Started 5 years ago by Principal Jim Richter, the Care Closet was then taken over by the Student Services Department.
Now, Kenny is the main point of contact, but any dean or counselor in student services can connect students who are in need of supplies. Kenny said, "I think we really try to provide supports to students with dignity. You're not a charity case because you need help. It's confidential, it's no one's business."
The Care Closet is a mix of in-house and virtual services: supplies like shampoo, conditioner, body wash and more are stored at East while students are also often given the opportunity to pick out what they'd like online and send it to staff members in Student Services whether it be a sweatshirt they have their eyes on or a new pair of shoes. This is a way to allow students to have something that's their own.
There is a QR code printed in the Orange and Black bulletin, that can be used to request supplies from the Care Closet along with the posters around the school.
"There [are] lots of different ways people can get involved if they want to give back," Kenny said, "We take donations like basic supplies like toothbrushes, toothpaste, lotion… We take monetary donations from people."
Clubs like Hope and Interact have also helped fundraise for the Care Closet over the years. Furthermore, under the umbrella of services provided by Student Services, Kenny also helps with the Salon de' Saints alongside Courtney Pupich. Pupich runs Borrow for the Ball during the school dance season. 
"We are a school with so much access [to resources], to me, no one should be hungry here, no one should not have their basic needs met, because if your basic needs aren't met, you're not going to be able to learn and really find that success."
Leave a Comment
About the Contributor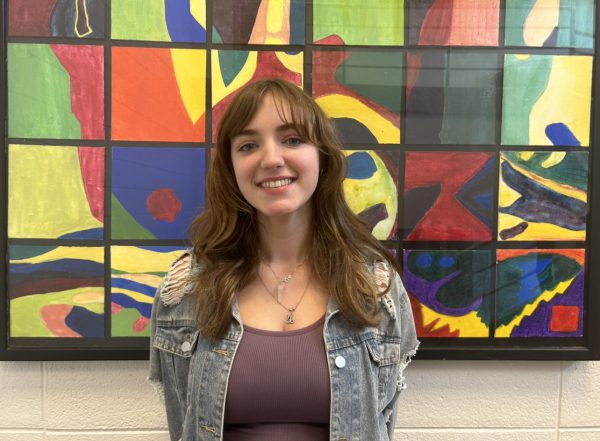 Brynn Copp, Features Editor
Brynn is a junior at East. She plays the electric guitar for a youth band and enjoys crocheting in her free time.