Movie Review: "Halloween" is a real treat for fans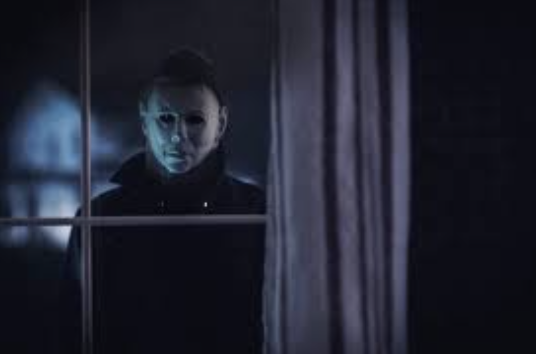 After the long wait, the 12th installment to the "Halloween" franchise has arrived. David Gordon Green, Danny Mcbride, and John Carpenter brought Michael Myers back to the big screen once again on Oct. 15, the release of "Halloween Kills". It tied in with the original movie made in 1978 and portrayed the story very well by including scenes in which the violence is implied rather than explicitly shown. Both the physical and physiological elements Michael Myers brings to the film were electrifyingly sinister and the amazing performance rolled straight into the latest installment. 
For more than three decades, Michael has been portrayed by the legend that surrounds him as well as his ruthlessness and has been on point for all 12 of the movies. In the latest installment, his presence is felt everywhere in this movie, even when he's not on-screen; he has this hold over Haddonfield, causing the audience to anticipate what's to come. 
The directors were able to bring back many of the original characters including Laurie Strode, (Jamie Lee Curtis) and Leigh Brackett (Charles Cypher). David Gordon Green and Danny McBride are able to wrap the storyline into a gut-wrenching and heart-racing horror fest that has you on the edge of your seat for the whole hour and forty-five-minute film. The cast performances were amazing, to say the least, and the music from John Carpenter was superb. "Halloween Kills" gave me goosebumps the whole way through; it's blood-curdling and alarming, and I would highly recommend this movie to a more mature audience and to those who are fans of the Halloween series.